In this episode, you'll meet Laura Putnam in a hybrid BF (before fulfillment) to AF (after fulfillment) and Midlife Maximum episode.
Laura is the founder and CEO of Motion Infusion, a consultancy that helps individuals, teams, and organizations to "get in motion" – and on the path to better health and well-being.
Laura first experienced fulfillment as a young girl through her love of movement in gymnastics. This strong sense of purpose stayed with her into adulthood. She taught high school for a while and after attempting to pursue her dream of becoming a professional dancer in New York City, she discovered that the reality of being a professional dancer wasn't going to materialize.

With no regrets, Laura leveraged her passion for movement and teaching by launching Motion Infusion in 2008 as a consultant, speaker and workshop facilitator on a mission to empower leaders in business to transform their workplace into one where people are healthier, happier, and more likely to be in connection with their dreams.

Through her work, she has gained a global perspective and is dedicated to creating a world where everyone has the opportunity to pursue their dreams and live their best life.
On the other side of my conversation with Laura, I invite you to join me on episode 55 for my takeaway and suggestion for you to consider from this conversation.
Connect with Laura Putnam at the links below.
Follow Laura Putnam on LinkedIn
Follow Laura Putnam on Twitter
Follow Laura Putnam on Instagram
Visit the Motion Infusion Website
Visit the Midlife Fulfilled Podcast website
Download Three Ways to Maximize Happiness in Midlife
Follow the Midlife Fulfilled Podcast Page on LinkedIn

Meet me at the Creator Economy Expo (my affiliate link)
Connect with Bernie Borges:
LinkedIn: https://www.linkedin.com/in/bernieborges/
Twitter: https://twitter.com/bernieborges
Instagram: https://www.instagram.com/bernieborges/
TikTok: https://www.tiktok.com/@bernieborges
Email: bernie@midlifefulfilled.com
Rate & Review
Apple Podcasts
Spotify
Music attribution:
Scott Holmes Music
Eyes Wide Shut
Meet Jesse Cole at the Creator Economy Expo!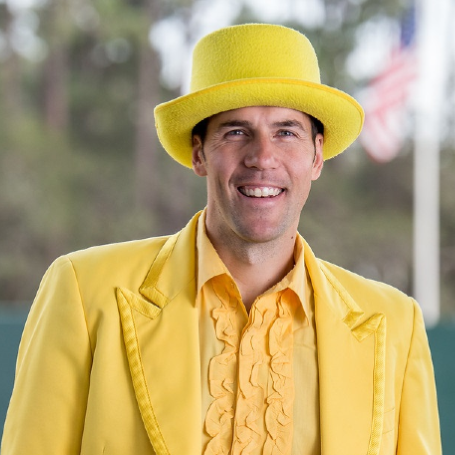 Jesse Cole is the Founder of the Savannah Bananas, a Minor League baseball team. The Savannah Bananas have quickly become known as the Greatest Show in Sports.
Jesse Cole is an exciting closing keynote speaker at the Creator Economy Expo May 1 – 3, 2023. Use my affiliate link to learn more about CEX and save $100 with the code "midlifefulfilled" (without quotation marks).