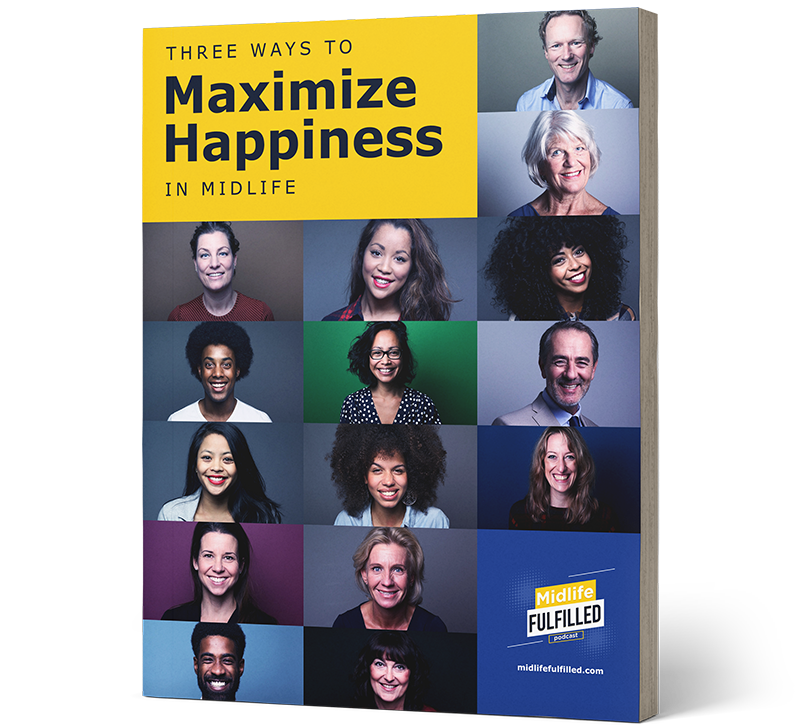 Unlock Your Midlife Dreams
This guide provides three* scientifically-proven actions anyone can take to improve happiness or fulfillment in midlife. 
Maximize your happiness in midlife (or fulfillment).
*Plus two bonus ideas! 
Each guest takes you on a journey in one or more of their midlife seasons. Prepare to be touched, moved and inspired to take action in your current midlife season.